Big data and advanced analytics are creating profound new opportunities for businesses, yet we found that only 4% of companies are able to combine the right people, tools, data and organizational focus to take advantage.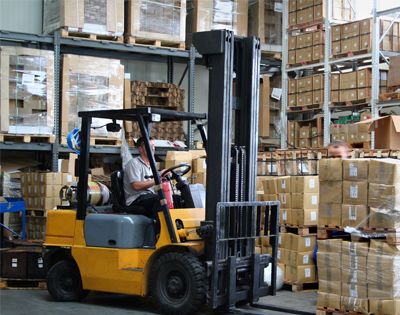 Temporary and Contract Staffing Services: We can provide you with a multitude of services which enable us to customize search or staffing solutions for your individual needs.  We provide Temporary and Contract Staffing Services nationwide as well as permanent, temp-to-perm, and direct hire services for warehouse distribution, commercial bakery, engineers, managers, and other supply chain professional positions.
Contract Staffing:  TMC supply's our client companies with top-notch professionals for a specific length of time or for a specific project. TMC becomes the contractor's legal Employer, relieving our client from all the administrative paperwork including taxes and workers' compensation, payroll processing, unemployment liabilities, etc.
Temporary Staffing:  For short-term or long-term projects.  Temporary help is used across a broad range of skills to substitute for full time company employees to provide supplemental support where there are shortages.
Temp-to-Perm Staffing:  We provide temp-to-perm staffing services with client companies based on the assumption that if the client likes the candidate, the candidate may be permitted to be hired by the client as a direct-hire.
Key Benefits of the Service
TMC can provide staff for peak loads in the work cycle. Additional employees can be brought in to complete projects.
Clients only pay for hours worked. If the employee does not work for any reason, the client company does not pay.
There are no direct payroll costs. All payroll costs are included in the billing rate. There are not additional expenses for FICA, SUTA, FUTA, General Liability or Worker's Compensation.
Reduced administrative costs. Costs such as advertising, recruiting, payroll processing, and many other administrative expense are eliminated.
Contract to Direct Hires. This is an excellent way for a company and employee can try each other out to make sure they are a good fit for each other.

TMC can provide replacements for key employees during a leave of absence. This would include extended illnesses, pregnancies, etc.